Where to Stay:
Cetara and Vietri sul Mare
We have no places where to stay to suggest to you in Cetara and Vietri sul Mare.
In the nearby of Cetara and Vietri sul Mare we suggest: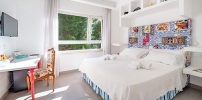 Sorrento
Evenlina House is a B & B in the center of Sorrento near the main attractiveness of the city and hinterland
+39 338 2599097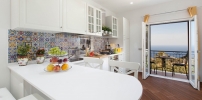 Massa Lubrense
Casa del Saraceno is the perfect place to enjoy a stay in full tranquillity, with a panoramic view and all the necessary comforts.
+39 331 5213021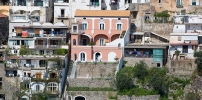 Positano
Il Moro di Positano is an elegant property which offers comfortable accommodation in Positano, in the heart of the Amalfi Coast.
+39 089 811 512
Anacapri
In the central Piazza Vittoria in Anacapri, the Relais Due Pini provides renovated accommodation with large green spaces.
+39 081 837 14 04
+39 333 000 11 22
Sorrento
Villa La Contessina is the ideal destination for a delightful stay in Sorrento, a few steps from the historic center.
+39 339 610 51 86
Sorrento
Relais Magi House is located in a historic Sorrento century, furnished with designer and handmade furniture
+39 081 807 11 21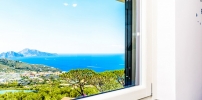 Massa Lubrense
Overlooking the Gulf of Naples and the beautiful island of Capri, Villa Bellatrix is ready to accommodate you during your stay in Sorrento.
+39 333.2984673/+39 33...
Sorrento
Hotel with rooms with sea view of the Gulf of Naples, ideal for your holiday on the Amalfi or Sorrento Coast.
+39 081 807 33 55