Where to Stay:
Ravello
We have no places where to stay to suggest to you in Ravello.
In the nearby of Ravello we suggest: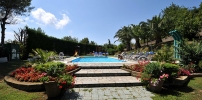 Nerano and Sant'Agata
Elegant hotel on the hills of Sorrento with panoramic view, restaurant, pool, garden and all comforts for a pleasant and relaxing stay.
+39 081 878 00 05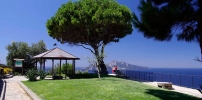 Massa Lubrense
Farmhouse located in Massa Lubrense, in the small village of Santa Maria Annunziata with a spectacular panoramic view of Capri
+39 081 196 81 284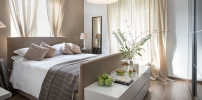 Sorrento
Maison des tout le Monde will welcome you with courtesy and elegance ensuring you a memorable stay in Sorrento
+39 081 196 66458
+39 340 125 7381
Piano di Sorrento
Immersed in the green of citrus enjoys a unique view across the Bay of Naples and Gulf of Salerno, near the Amalfi Coast.
+39 081 534 24 94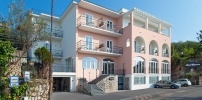 Sorrento
For a relaxing holiday in Sorrento you choose the three-star comfort of Hotel Britannia
+39 081 878 27 06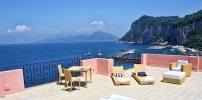 Capri
The Capri Inn bed and breakfast is a must for those who want to spend a short period in Capri, the most beautiful island in the world.
+39 081 837 72 61
Sorrento
Casa Sorrentina is a welcoming Guest House with spacious rooms, located in the center of Sorrento, 30 meters from the central Piazza Tasso.
+39 081 807 22 52
Sorrento
Open all year round, Palazzo Tasso is located just minutes away from the major Sorrentine historic and cultural sites.
+39 081 878 35 79
+39 348 592 10 19