Cooking Classes
The coastal area is not only a vacation destination for its beautiful scenery, but still today is an important step in the food tourism, from Lattari mountains, to the fishing villages, you can rediscover the flavors of tradition.
The Sorrento cuisine is the daughter of popular Neapolitan cuisine, from which it draws the basics, especially on the choice of raw materials, always seasonal local produce.
Typical dishes are scialatielli with seafood, ravioli alla caprese, gnocchi alla Sorrento. Not least, the desserts, including lemon delights, sfogliatelle santa rosa, and obviously the baba al limoncello.
The pizza differs a little from that traditional Neapolitan, it is a bit thicker (but not too much) in such a way as to absorb more seasoning. A particular local variant is the "Pizza a Metro" of Vico Equense.
In winter you can taste fried donuts and struffoli, while in the summer the fish to lord it, with the specialties of the sea that you can taste in the many food and wine events at issue.
The cheese-making tradition located in the coastal area has many expressions: from riavulillo (small cheese stuffed with olives and hot peppers) to the Provolone del Monaco, to the "treccia" and mozzarella various forms and weight.
Local typical enogastronomic products
Agerola Mozzarella Cheese
Monk Cheese
Extravirgin Oil DOP
Gragnano Pasta
Limoncello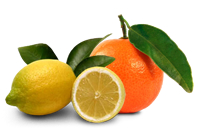 Citrus
Sfogliatella Santa Rosa
Walnut of Sorrento
Scialatielli
Ricotta and Pears Cake
Caprese Cake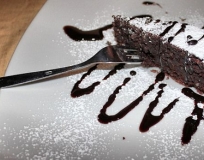 Ricetta del giorno
Caprese Cake
Traditional Cuisine of Capri Island
The Caprese Cake is a typical Neapolitan cake, from the island of Capri: it is made with chocolate and almonds and no addition of flour (which make...
Read all »
Altre ricette saporite